About us
3dev software house
We are
a Team

of developers who gained their experience in the world's largest corporations. Our

mission

is to create software in a new and better way.
We specialize in designing, building, and shipping high-end custom software solutions. When custom may mean something, what has never been done before.
Services & Expertise
Custom software develoment.
Featured Work
World's best blockchain products rely on our experts.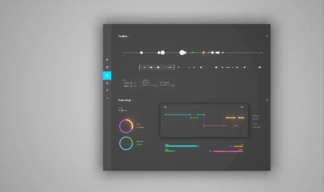 Trading automation
The primary objectives of the project was to ensure the provision of top-notch assistance in making well-informed decisions. To accomplish this, an array of cutting-edge visualization components and a highly efficient pipeline were designed to seamlessly process data streams originating from a total of seven prominent exchanges.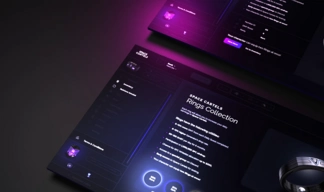 Space Cartels NFT Launch
As the Space Cartels team already had successful mint experience before approaching us, we knew they will be a committed and reasonable partner in challenging world of blockchain projects. That is a great indicator of smooth cooperation and clear definition of goals.
10 years of experience
Team members are truly vetted in angular projects, working with different domains
Large projects under the belt
We have experience working with projects where where several teams worked together on one app
Most demanding customers
The apps we have been working on are used by market leaders
Various domains
Mostly fintech but several equally important like FMCG brands, celebrities, engineering but the list goes on
Complex architecture
Whenever required we solve problems with right tools like: ngrx, nrwl, module federation, microfrontends and have years of experinece with these
Real-time
We have done several projects especially in fintech where rapid changes of data required tackling a lot of real time challenges
Blockchain & NFT Expertise.
We review NFT project ideas, advise on technical details and make feasibility studies based on our multiyear experience. We help companies succeed on any stage including early stages and post hack situations.
You will avoid costly mistakes
We helped companies make their collections right. As smart contracts are immutable in their nature mistakes are hard to undo. Let us take care of your business idea and make the complex process smooth and free from expensive bugs.
We did it many times before.
We have deployed multiple custom NFT smart contracts to production that allowed hundreds of users to interact with.
The complex solution you need.
We offer complex solution including changing your idea into work plan, delivering custom mobile friendly UI, high quality smart contract development and server side services according to your needs.
Projects that were never heard of
No matter what unique features your NFT has (i.e game loot, premium content access etc) we are seasoned in facing those rare technical and business challenges that come along.
Gamification done right
We have learned it the hard way that in many aspects NFT collections for gaming and play to earn games particularly are the most demanding ones. You need to simulate the tokenomics to make things well balanced, provide fair chances randomization, store things on-chain and off-chain and plan various other aspects beforehand. This is the business journey that requires trusted partner by your side.
NFT as Access Pass
NFT Access Passes are changing the rules. No matter if you are an artist, blogger, YouTuber, musician, celebrity, instructor or represent a brand - you can benefit from distributing content with NFT-gating access. Get the freedom of monetizing your community and make it on your own rules. By issuing NFT tokens you give access to stuff you want to share now and in the future. Check out the full list of benefits of token-protected pages or contact us to get an estimate.
Latest Blog Articles
People read what we write, because we write about blockchain based on lessons learned in this field.
We believe in quality code.
We know how important it is to test before delivery
Ownership
We are dedicated to, what we do
Reduce management overhead
because we are..
...driven by engineers
only ;-)
Tell us about your idea
Book a free consultation call. We'd love to hear from you
Prefer email message?
contact@3dev.io